Day 32 - Reward/Immunity Challenge
Hey guys, today you guys will be playing a fun one! You will be playing for both reward and Individual Immunity!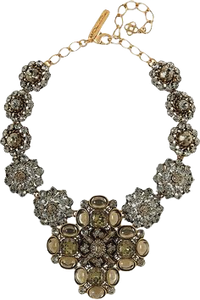 Today's challenge will be the Scavenger Hunt! It's easy enough. There are sixty items listed and you must try and find as many as possible! These range from names to videos to pictures. When submitting your list, please follow the example:

1. Blah blah blah
2. Blah blah blah
Your lists will be due in your Facebook confessional chats by 3/29 1:00am UTC. Any questions, don't be afraid to ask the hosts. Got it?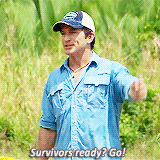 Names
1. 4 letters tribe name
2. A player named John (any version of the name)
3. A player named Rob (any version of the name)
4. 3rd place finisher who received votes in FTC (same season)
5. A deceased player
6. A male, who used a nickname instead of name
7. A female who used a nickname instead of a name
8. A player who got to FTC without receiving a single vote during season
9. A player whose last name is a word in English
10. A premerge 1 time player from seasons 1-10
11. A premerge 1 time player from seasons 11-20
12. A premerge 1 time player from seasons 21-30
13. A player who has same last-name as other player, but they are not related
14. Tribe which included Boston Rob
15. Tribe which included Rupert
16. A player who won on his/her second time.
17. A player who appeared in Playboy
18. A quiter
19. A med-evaced player
20. A player who Probst calls by his/her last name
21. A player who was voted out after a re-vote
22. A player who was voted out with an idol in his/her pocket
23. A player who was named as player of the season in the reunion.
24. A returnee who got better in his/her 2nd time than in 1st
25. A returnee who got better in his/her 1st time than in 2nd
26. A player who won 5 individual immunities in one season
27. A player who won a season without wining any individual immunity
28. A player who played a HII succesfully on another person
29. Miss Survivor (according to RHAP)
30. Mister Survivor (according to RHAP)
31. A pre-merge tribe, which went to tribal council at least 3 times in a row
32. A pre-merge tribe, which didn't went to tribal council for at least 12 days in a row
33. A player who gave up an individual immunity during tribal council
34. A male, who was the youngest castaway of his season and made the merge
35. A female, who was the youngest castaway of her season and made the merge
36. A player who won a fire building tiebreaker challenge
37. A player who lost a fire building tiebreaker challenge
38. A player who got maried to another player (married after both played)
39. A tribe, which had numbers in the merge, but one of them got voted out in the first merged TC
40. At least 2 times player, who never was voted out
Videos

41. 2 Players arguing with each other
42. Jeff's Probst cast assingment
43. Meet the cast video (with all cast)
44. Ponderosa video of 1st Jury member
45. A Fan-made intro video for fictionall all-stars themed season
46. A part of Survivor auction
47. An audition video for a player who got in the show S1-19
48. A video interview from Reunion red carper
49. A video of FTC speech
50. An Entertainment Weekly interview from S31
Photo

51. A Photo of 3 people, who combined played at least 300 days
52. A picture of full Orange tribe
53. A picture, of player with his/her HII
54. A blured picture of the player
55. A picture of FTC members, who all got votes in the FTC
56. A photo of a castaway doing yoga
57. A picture, where two players has the same first name
58. A picture of the first Jury member during his/her last challenge
59. A picture of a player, who spent at least 10 years (20 seasons) before returning to game
60. A FB agitating photo of a player, who tried to get casted on 2nd chances, but failed